Termite Inspections - Get a Specialist!
What we do:
THE MOST thorough visual termite inspections, using the latest Termatrac Technology, which is more accurate than thermal imaging for detection of termites! All done in accord with AS3660.1-2000 and we are fully insured. And if we find termites, we won't use "High Pressure" sales tactics! We also use thermal imaging to not only look for termites but to give us insight into other potential issues, such as moisture.
How Much?
An inspection for the average 3-4 bedroom house is $220inc GST, units are $110 inc GST.
Why choose us? After all, there's heaps of pest controllers out there!
We pride ourselves in being meticulous in our inspections, we are so dedicated that we are one of the only pest controllers who ONLY do termites, that means that all our training, resources and energies are wholly devoted to termites and their control.
We use the latest Termatrac technology to track down termites, checking every potential point of activity.
Not only will we provide a comprehensive inspection with a detailed report that's emailed to you straight after the inspection is completed. We will provide recommendations as required so that you know exactly what your property needs to meet Australian Standards for termite protection. We're happy to discuss these with you so that you know exactly what's happening with your property and what has to be done to keep it safe. - If you need a treatment - WE WON'T DON'T USE HIGH PRESSURE "ON THE SPOT" SALES TACTICS!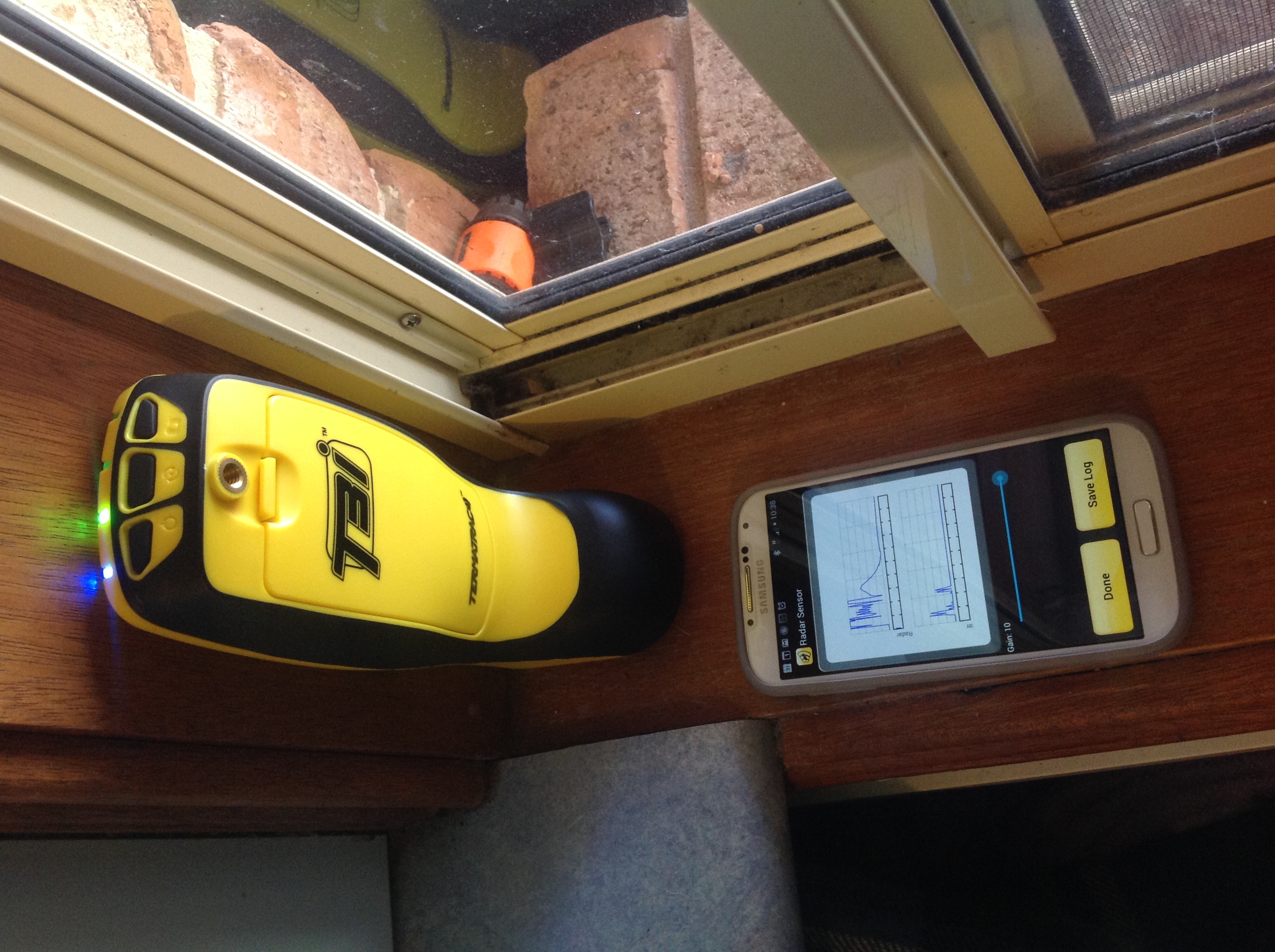 Checking for termites with a Termatrac T3i Radar mode.
The Termatrac allows us to look behind timber and walls. Using radar technology it helps us to see if there is any movement behind a wall, this is especially useful if you don't want to pull the wall apart to see if there is damage! This home on the Central Coast did not have termites despite their being high moisture. A relief for the homeowner!
What to look for in a roof - Termite damage - top plate in roof void.
Termites damaged this top plate, the damage was obvious during a termite inspection. You can hear the hollow sound from the damaged timber. Although it looks intact the majority of the center of the timber is damaged severely and the timber is not structurally sound. There were not longer any termites in this timber at the time of inspection.
Thermal Imaging Termite inspections.
We have all the latest tools and also use thermal imaging on our termite inspections. You can see that the thermal imaging even gives us insight into the structure behind the wall!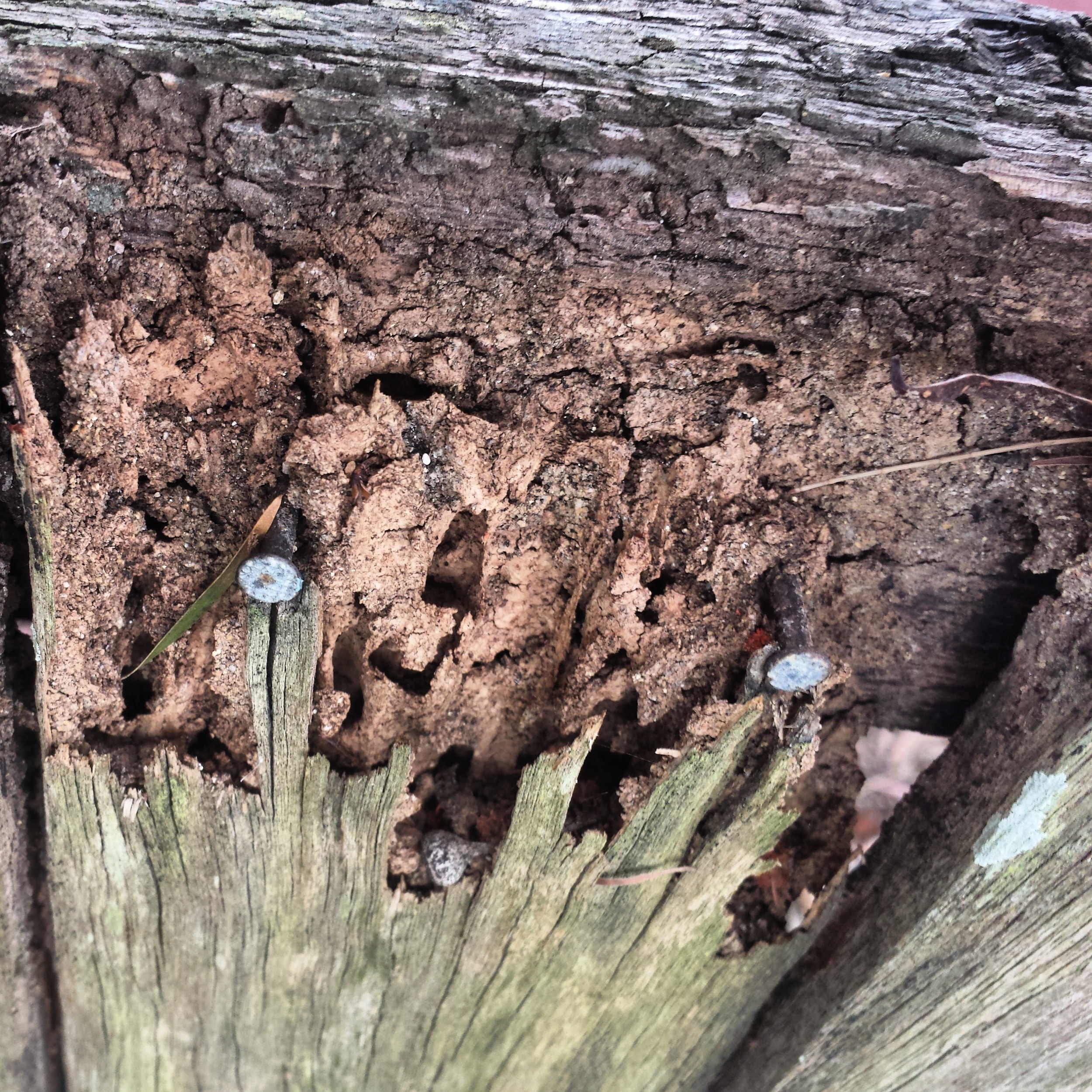 Termite Damage discovered during an inspection.
This extensive damage was discovered during an inspection, this home had large amounts of formwork left in place after it was constructed. The homeowner was not even notified of it when they purchased the home after a building and timber pest inspection by another firm. As a result, a massive termite colony ate out all the formwork before moving on to other parts of the home.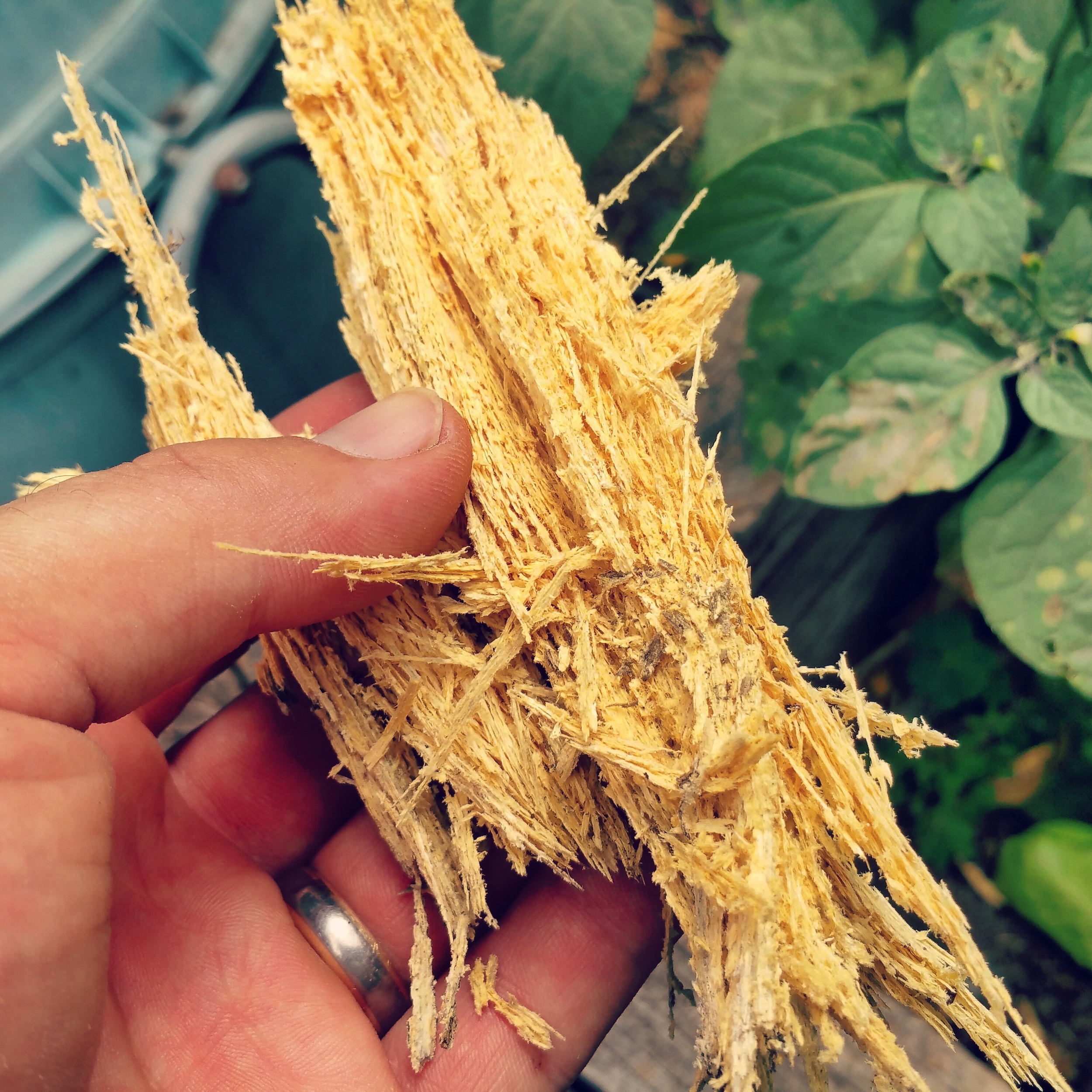 Fungal Decay
Fungal decay is a serious threat to timber structures, as well as a conducive condition to termites. So we report and inform you of any fungal decay (Wood Rot) around your property.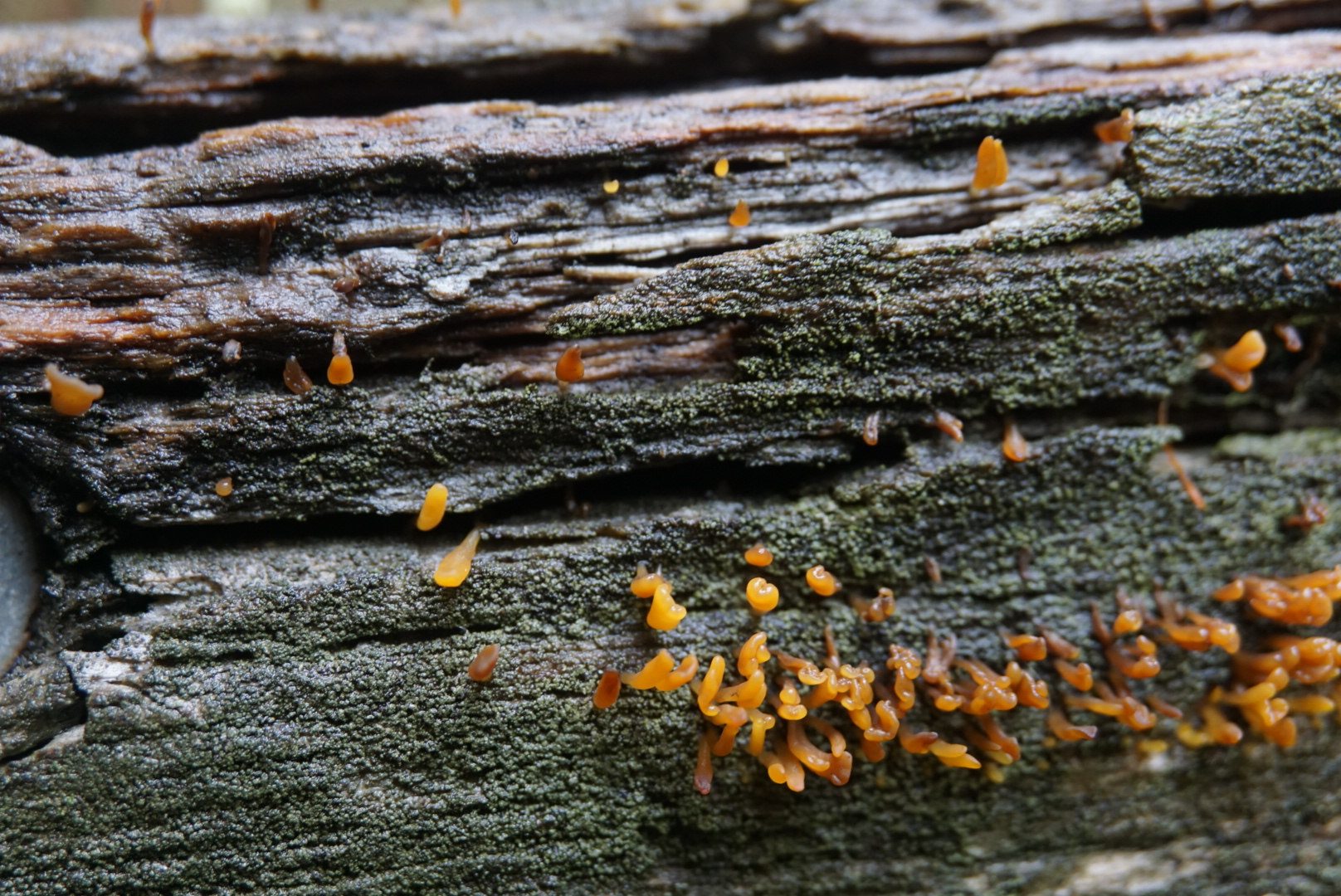 Schedorhinotermes - found during an inspection.
These destructive termites are commonly found along the Central Coast. They are highly destructive and hard to eradicate. They can be very flighty and often require a long, careful eradication program. We identify the type of termite in every inspection and then provide a tailored program based on what we find.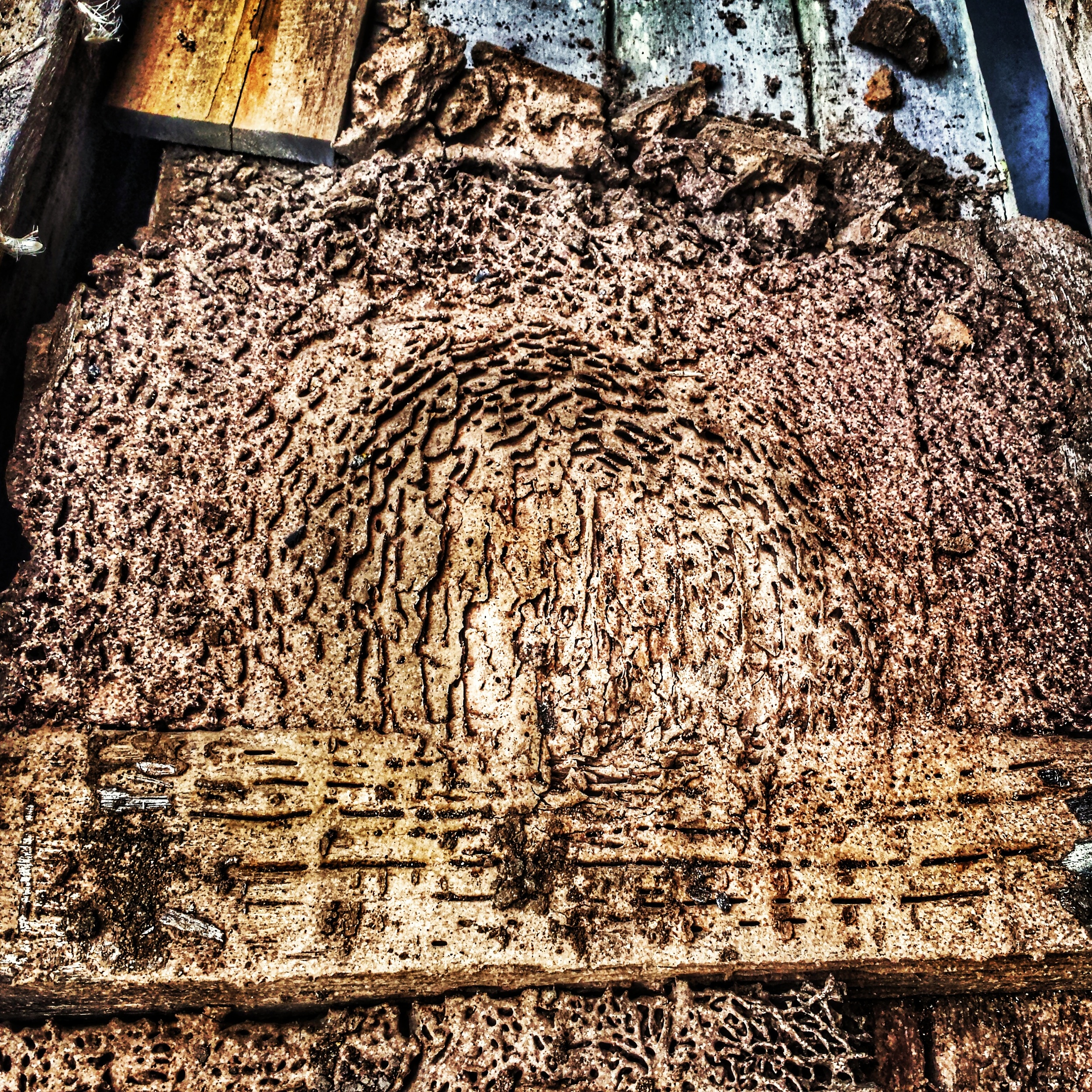 Termite Sub Nest in stored timber.
This home in Wyong had termites infesting it, and the cause was discovered when a pile of stored timber was moved. They had infested it and made themselves a new home! They were promptly eradicated, never to cause a problem again!
Termatrac showing termite activity.
The Termatrac T3i being used on a Termite inspection on a house in the Central Coast to ascertain termite movement inside a wall. The Termatrac allows us to look for movement inside walls, this is especially important for pre purchase inspections. It's so sensitive that it can show the movement of just one or two termites. It's great to know for sure if there are termites in suspicious areas.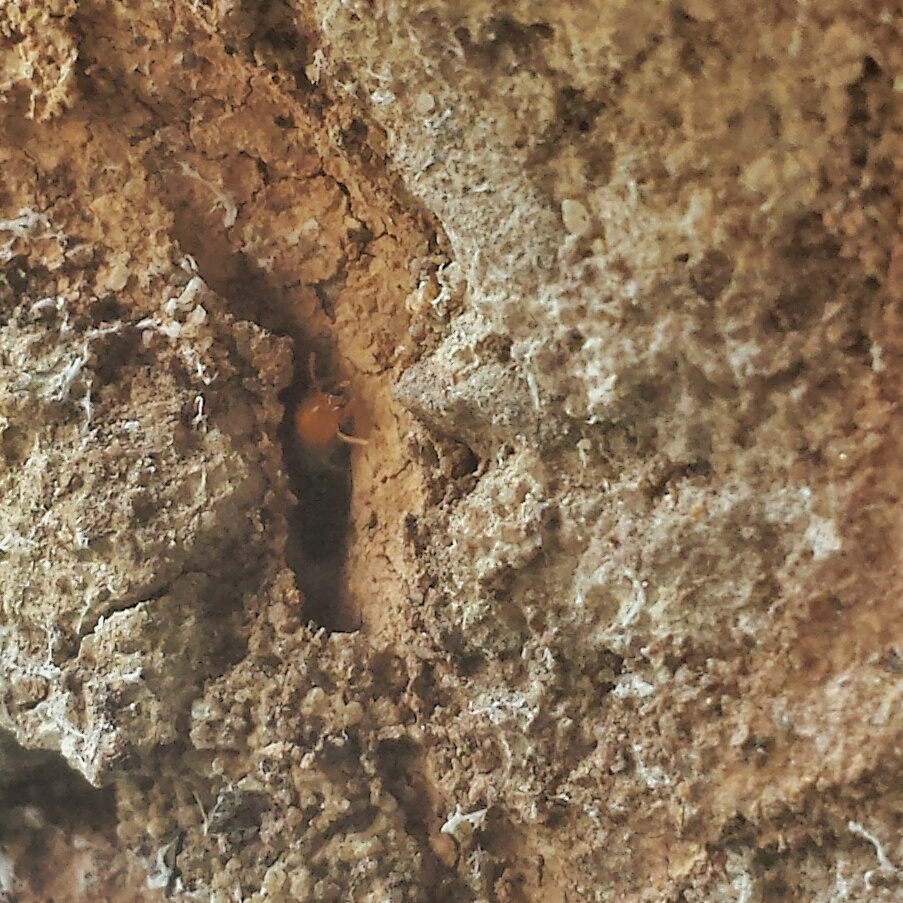 Termites outside a home - along the wall.
These termites (coptotermes to be exact!) were building mud tubes along the external wall of a home, they were dying to get in! (Pun intended) We managed to keep them out, it took a thorough inspection to find their little hidey hole!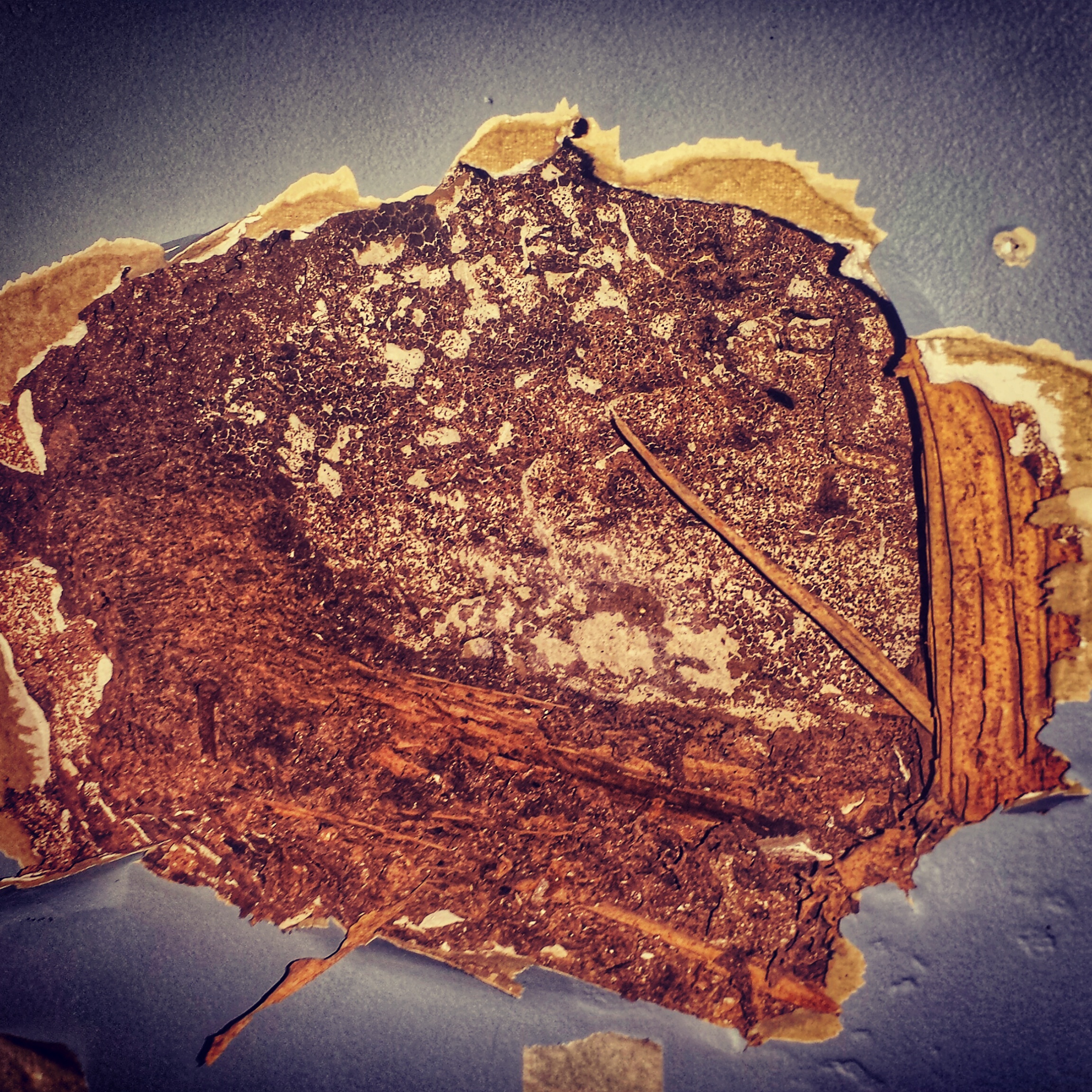 In a Recently Purchased home - Termite Sub Nest.
9 Months after purchasing a home in the Central Coast, the owner discovered termites. And it turned out to be a LOT of them! Whilst the report (from another company) may have made mention of a potential problem, the extent of the danger was not clearly conveyed in a manner they could easily understand. We include photos and specific details on our reports to let you know EXACTLY what is going on, it's not buried 9 pages into a report with thousands of words that don't make much sense. Pictures tell a thousand words, and we include a lot of them on our reports!
Performing a visual inspection - testing timber moisture.
Why get an annual inspection? The Australian standard recommends that all houses get an inspection at least annually. This ensures that your home is safe from termite attack and can even detect early signs of attack. But more than that, when your property is inspected, the report highlights any areas of concern that could be conducive to termite attacks.
Writing an inspection report - onsite.
Our inspection reports are written onsite, they are detailed and include photos and are emailed upon completion of the inspection.
Termite inspections help maintain warranties.
Many termite barriers that are installed carry a warranty, however these warranties are dependent on regular inspections and compliance with recommendations made during these inspections. Since termite damage is not covered by your comprehensive home insurance, maintaining regular inspections is a wise investment.
Termites in a tree.
An inspection will inform you of any termite activity in the surrounds of your property - such as these termites on a tree.