Infestation removal
Termites get into a house and can cause damage to structural timbers. The problem is, that these pests are not easily removed, as the colony must be eradicated before being able to treat the property.
If you find live termites, spraying them with your favourite fly spray will not remove the infestation, sure you'll kill a few termites, but the problem is far from over. Termites are social insects with potentially large nests and killing a few termites in an infested piece of timber will only cause the rest of the colony to look for another piece of timber, somewhere else in your home. It's best to get a professional to eradicate the whole colony. Thus eliminating the cause of the threat. We service the Newcastle, Hunter and Central coast areas. Providing expert termite control.
Schedorhinotermes in a termite bait station. Happily munching away in Bateau Bay!
We regularly check out bait stations as we don't want our baited termites to go hungry! The Schedorhinotermes can be quite difficult to eradicate, we successfully do it by baiting and constantly topping up the bait, if it's not, then the colony won't be eliminated! This colony is in Bateau Bay.
Dusting Termites with Termidor
One method of eradication is using dusts. Rest assured, we don't use anything dangerous. Arsenic dusting is still commonly used, but we feel it isn't safe enough to be used inside your home. Also, modern insecticides use more advanced modes of action to help spread the chemical to all termites and effectively eradicate the colony.
 
Removing Termite mud shelter tubes after eradication.
After every eradication, we remove the mud shelter tubes that the Termites have left behind. This is to ensure that there are no termites left, giving us a visual cue that they are effectively eradicated. This also ensures that future colonies won't use existing mud tubes to access the building again.
Termite infestation in subfloor
Subfloor infestation in a dwelling with poor ant capping. The termites have built a significant mud tube to feed on this home! The colony was effectively eradicated using baiting. Regular inspections will prevent this from happening again!
 
Termites being dusted with Termidor. Newcastle home.
See a termite colony being eradicated by dusting with Termidor. This video has been sped up to show how it's done over a period of time to ensure many termites are treated. After 2 subsequent inspections it was confirmed the colony was eradicated!
Eradicating a Termite nest
This Nasutitermes termite nest was one of many causing havoc around a property, we carefully eradicated all the nests by introducing a safe but effective termiticide. Termite nests contain workers, soldiers and the queen. It's the queen that we really want to destroy, along with the rest of the colony to ensure that the colony cannot survive. Killing a large number of the termites isn't enough.
Nasutitermes termites in their nest.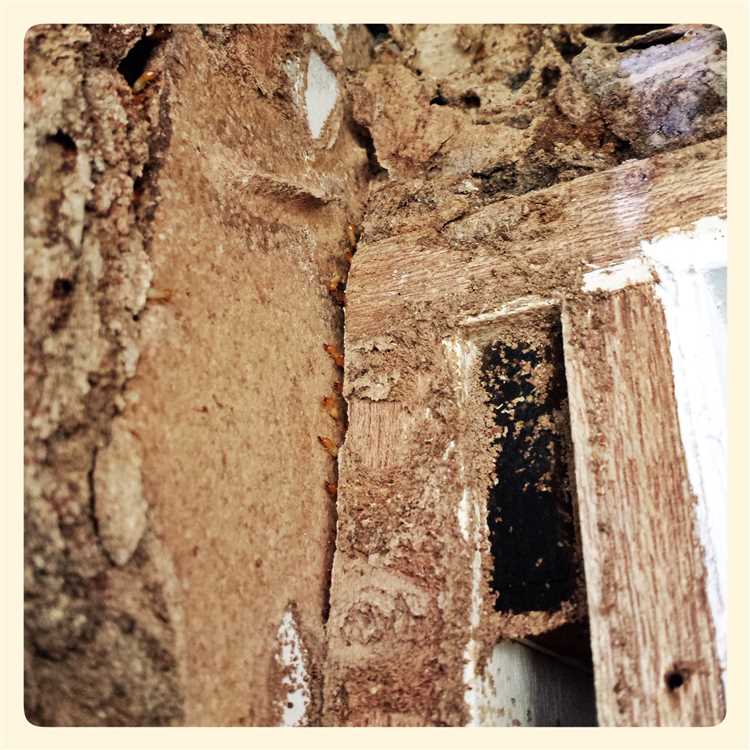 Termite Infestation
In this picture you can see some friendly Coptotermes soldiers popping their head out after a nice visit to a commercial property. This infestation was in a shop/workshop and cost the landlord thousands in repairs.
It's important to get professionals to deal with infestations, termites are very persistent and almost all readily available insecticides do not eliminate termite colonies, and even those that do require thorough knowledge and experience to effectively eradicate the colony.
Eradication by baiting.
Termite colonies infesting your home can be controlled by means of eradication by baiting. These baits can eradicate a whole colony by means of transferring a bait that feeding termites take back to the colony to eradicate it.
Timber stud completely eaten out by termites.